---
Sorry to be the first ones telling you this, but…

you have been cleaning the wrong way for most of your life.
It is not your fault. Traditional products that use harsh chemicals do not even reach every nook and cranny.
...and even worse
After cleaning, the cleaned surfaces are quickly re-contaminated by harmful organisms.
Probiotics: nature's way of helping you
Probiotics are good bacteria which will break down dirt and digest it during, and long after cleaning.
Probiotics are 100% natural…
and biodegradable, meaning that they are great for you and great for your environment.
The result?
A long-lasting cleaning provided by our microscopic friends, who will keep working for up to 5 days.
Do you know what they are also good at?
Odor control! They take care of the organisms responsible for bad smells, solving the problem at its root so that you can enjoy a fresh home.
And in case you don't like allergens…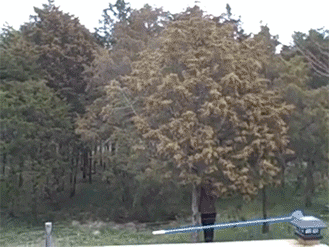 Good news: probiotics love them, but as food! The most common allergens such as pollen, dust mite matter, or dog and cat hair proteins are some of their favorite snacks.
Make each room of your home not just clean but

Synbio clean

! Give it a try!


Product details

A ready-to-use all-purpose cleaner enriched with good bacteria (probiotics) and synbiotics
Suitable for cleaning water-resistant surfaces
pH-neutral
Patented HeiQ Synbio technology inside
Made in Belgium
500ml spray bottle
Putzen leicht gemacht
Das Putzen mit dem Spray ist einfach und effizient und das Produkt hinterlässt keine Streifen. Der Geruch ist sehr angenehm frisch und nicht aufdringlich. Kann ich nur weiterempfehlen.
Die Werbung für den Cleanic Spray tönt überzeugend. Jetzt bin ich am testen auf allen möglichen Materialien und Situationen. Die Anwendung ist einfach und angenehm.
HeiQ Synbio Clean – Cleaning Spray
Cleaning Spray
angenehmer Duft, reinigt wie versprochen sehr gut, werd ich wieder kaufen
Best Cleaning Spray
I clean my kitchen surfaces with this and they are super shining. I also used inside of my microwave and fridge to kill the bad bacterias
Mein Lieblingsputzmittel!
Der Spray ist so angenehm zu benutzen und funktioniert so gut, dass ich jetzt zusätzlich zwei weitere gekauft habe, damit ich je einen in der Küche, dem Bad und dem WC deponieren kann!
Wirkungslos?
Hab's gekauft gegen Spinnen- und Fliegenkot auf dem Sonnenschirm, wirkt nicht besser als Wasser!
Insektenflecken (wie auch bei Schimmel) werden nicht sofot entfernt. Eine wiederholte Behandlung ist nötig. Tragen Sie das Spray auf und bürsten Sie die betroffene Stelle auf Ihrem Sonnenschirm für etwa eine Minute während min. 3 Tagen (vermeiden Sie direkte Sonneneinstrahlung). Erste Ergebnisse sollten in einer Woche sichtbar sein.
HeiQ Synbio Clean – Cleaning Spray
HeiQ Synbio Clean – Cleaning Spray